Ship to the Middle East, China, India, Australia and Africa with Aramex.

Did you know?
Aramex is one of the top 5 largest courier companies in the world. It might not be as well-known in North America, but Aramex has the largest footprint throughout the Middle East, China, India, Australia and Africa. 354 locations across 60 countries, to be exact.
eShipper is the exclusive partner of Aramex in Canada. When you sign up, you're automatically able to access Aramex's amazing rates and services using our fully integrated shipping platform.
Why should you use eShipper to ship with Aramex?
With eShipper, small businesses receive a highly personalized service. Our customer service reps are always availble to walk you through your first shipment, answer any questions you have, or help you find a solution tailored for your business needs.
We'll be with you every step of the way, and will follow up on your behalf if anything ever goes wrong, so you never have to deal with the carrier directly.
The best part? While Aramex has great international rates on its own, eShipper users have access to even better Aramex rates due to our aggregate volume-based discounts. That's just a fancy way of saying that all of our customers shipments combined makes up a huge number and enables everyone to qualify for high-volume discounts.
Here's what else you can do when you sign up: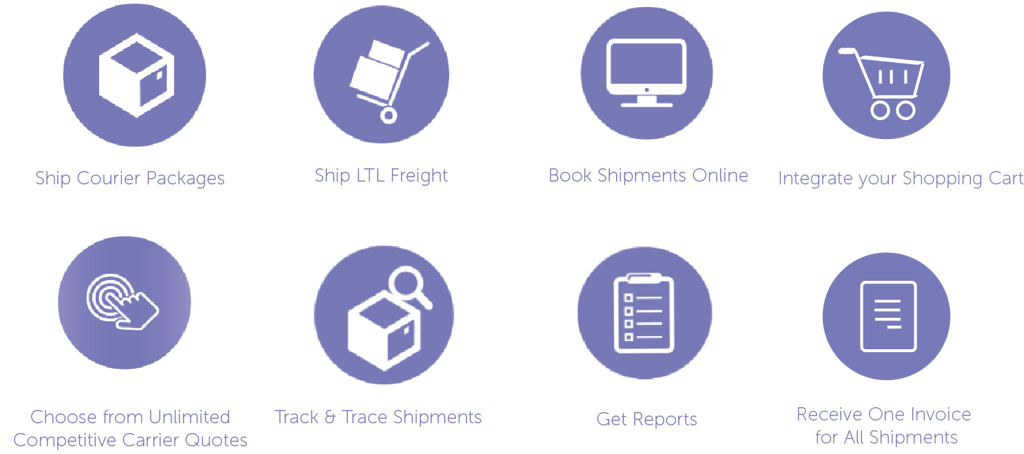 Ready to sign up? Click the button below to get started.
Have any questions? Don't sweat it. Drop your contact details below and we'll get one of our logistics analysts to give you a free consultation and answer all of your questions.